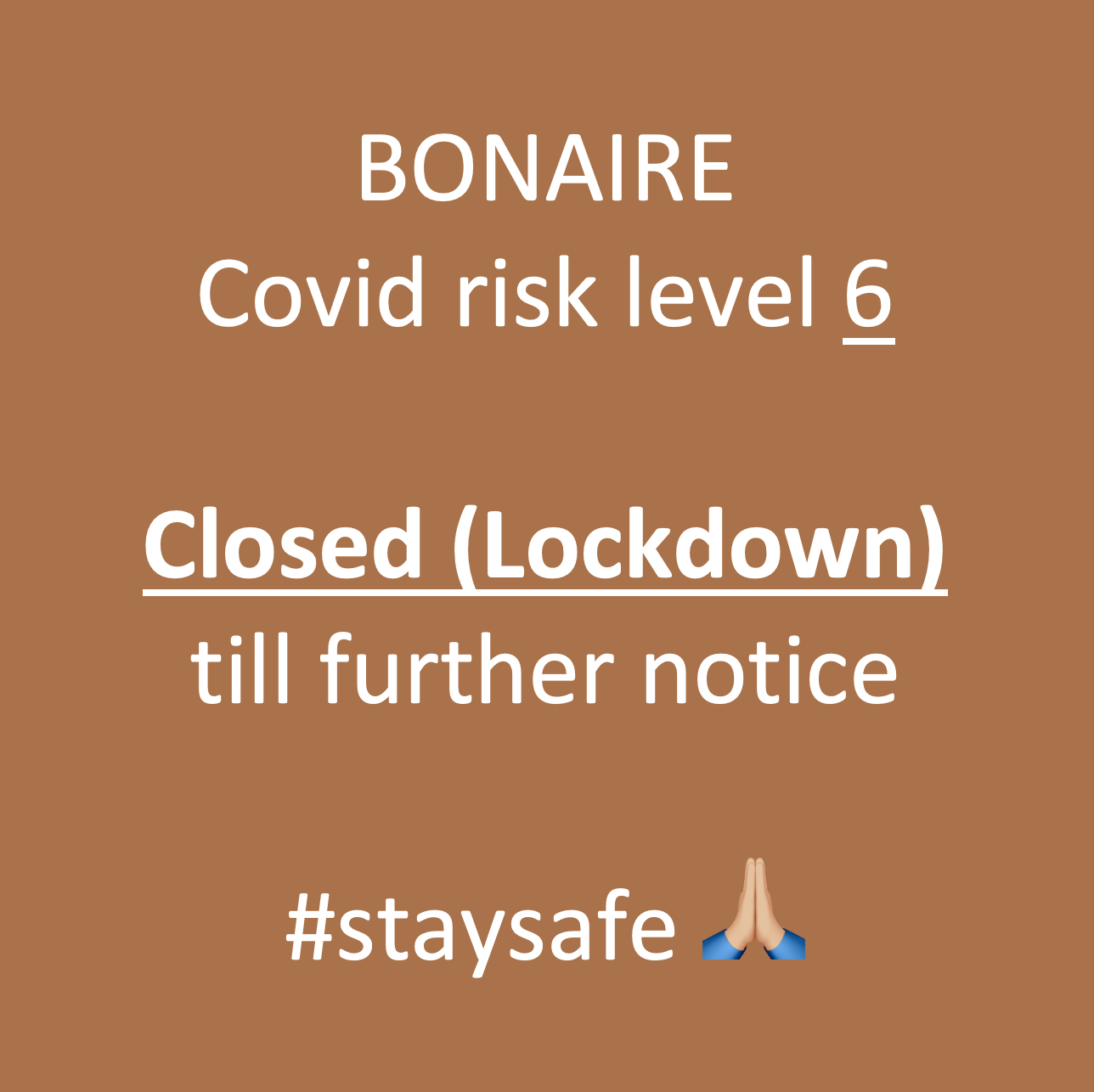 It hurts, we don't want to, but we have no choice! Bonaire health department decided to enter risk level 6. Lockdown.
This means we have to close from tonight March 5th till further notice.
All reservations untill reopening are cancelled.
Stay tuned on our socials, stay safe and we hope to welcome you again ASAP!

Han and Mark
The Chefs from CHEFS Bonaire